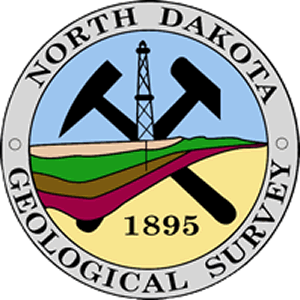 North Dakota Geological Survey
X Marks the Spot: #3
By Mark A. Gonzalez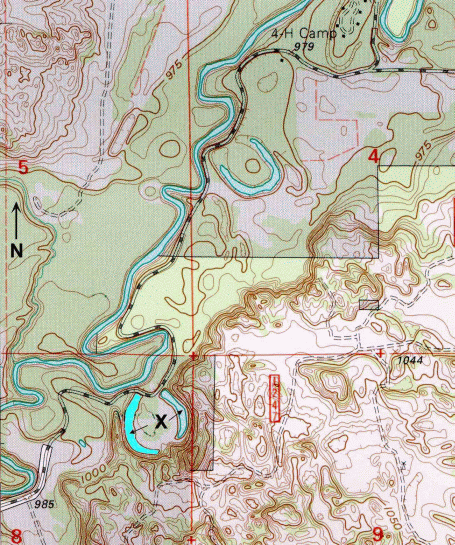 The Spot contest for this issue is another well known landmark in the eastern half of the state. Those who have visited this shady location on a hot summer day have found welcome relief from the sun and a quiet sanctuary for eastern woodland birds of the riparian zone. The X marks a pair of lakes. When you have identified the lakes, submit your name, mailing address, phone number or e-mail address, and responses to these questions.

(1) What is the name of the lakes marked by the X?

(2) What is the geologic (i.e., geomorphic) name for this type of lake?

(3) For extra credit: How does this type of lake form?

Those individuals who submit correct responses will be entered into a winners pool. Two names will be drawn at random by the staff of the NDGS. One selected respondent will receive a copy of the NDGS's newest publication, The Geology of Theodore Roosevelt National Park, and another will receive a Geologic Map of North Dakota.

Please submit responses by July 30, 2002. Winners of our drawing and the correct answers will appear on our web site shortly thereafter and in the next issue of the NDGS Newsletter.


---