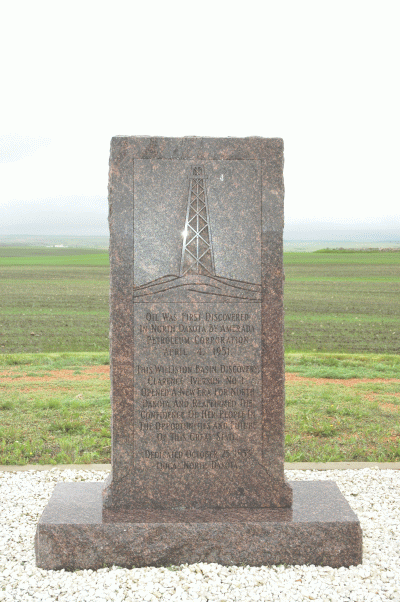 Figure 1. The granite monument, erected in October 1953, that marks the discovery site of oil in North Dakota on April 4, 1951.


The 11th competition in the X Marks the Spot series drew correct responses from 20 people, who identified the location marked by the X as the site of the first producing oil well in North Dakota – Amerada Petroleum Corporation's No. 1 Clarence Iverson Well near Tioga in Williams County. Anyone interested in visiting this site (fig. 1) will find it just east of County Road 21 about eight miles south of Tioga in the SW4 SW4 Sec. 6, T. 155 N., R. 95 W.


Administrative Assistant Linda Johnson drew Terry Jorgenson and Judith Dinkins as the competition winners. Terry will receive a copy of The Face of North Dakota and Judith will receive a Geologic Map of North Dakota. Congratulations to the winners and thanks to everyone who participated in the competition.